Each year we are proud to present awards to festival participants immediately following the Grand Finale Concert on the last day of the festival. These awards include the prestigious Rising Star Award, which is given to the student who most exemplifies the Galway school of flute playing. We are thrilled to present Headjoint Awards, scholarships to future Galway Festivals and other various prizes that are graciously donated by our sponsors. Emanuel Flutes, Gemeinhardt Flutes, Lafin Headjoints, Mancke Piccolos/Adams European Flute Centre, Nagahara Flutes and Wm. S. Haynes Co. have each donated headjoints, flutes or instruments in previous years.
We are very grateful to the flute companies that donate these prizes and allow us the opportunity to try their wonderful instruments throughout our Festival!
LUNA VIGNI, born in 1998, graduated with honors from the Institute of Advanced Music Education R. Franci di Siena, under the guidance of Maestro Luciano Tristaino. She has won multiple prizes in national and international competitions as a soloist: Virtuoso Prize (Mozarteum / Salzburg), Premio Crescendo (Florence), Riviera Etrusca Prize (Piombino), Premio Rovere d'Oro, Venaria Reale Prize (Turin), Rising Star 2018 (Galway Flute Festival, Switzerland) and numerous others. In 2018, she performed with the Orchestra della Svizzera Italiana, with the Orchestra of the University of Milan and as a soloist. She had the incredible opportunity to open the Concert of Sir James Galway with the Orchestra ArteViva (Milan).
In 2018, Luna obtained eligibility for the Orchestral Course of the "Accademia della Scala", the European Youth Orchestra Discanto, the International Chamber Philarmonic of Lugano and was a finalist of the European Orchestra EUYO. Currently, Luna is a member of the Italian Youth Orchestra (OGI), the Swiss Youth Orchestra (SJSO) and the Ernst & Young Youth Orchestra of Rome.
In June 2018, she completed the Master of Music Performance degree with honors under the guidance of A. Oliva at the Conservatory of Italian Switzerland. She will continue studying at the Conservatory and pursue a Master of Arts in Specialized Performance (Solism) under the guidance of Maestro Felix Renngli.
Marianna Żołnacz began flute playing at the age of seven at ZPSM No. 4. K. Szymanowski in Warsaw, in professor Maria Peradzyńska-Filip's class. Since 2015, she has been a student at the Mozarteum University of Music in Salzburg in professor Michael Martin Kofler's class.
She is a laureate of over than 50 national and international competitions including eight Grand Prix prizes. Her last achievements include the 2018 Galway Flute Festival Rising Star Award and 14k Nagahara Headjoint winner, Overall Winner at the 16th International Competition Pro Bohemia Ostrava for Wind Instruments, Piano, Organ and Voice (Ostrava, 2018) and Third Prize at the 9th Kobe International Flute Competition (Japan, 2017).
Żołnacz has performed many flute concertos as a soloist with orchestras in Poland and abroad, such as Warsaw Philharmonic, the National Orchestra of Poland, The Slovak State Philharmonic Kosice, Podlasie Opera and Philharmonic – European Art Centre in Białystok, The Polish Sinfonia Iuventus Orchestra. She has worked under the baton of many talented conductors, including Michał Dworzyński, Paweł Kapuła, Hiroshi Sekiya, Mirosław Jacek Błaszczyk, Marzena Diakun, Łukasz Borowicz, Michał Klauza, Rafał Delekta, Gergely Menesi, Mirko Krajci.

She perfected her skills with many great flutists, such as Sir James Galway, Marina Piccinini, Urszula Janik, Philippe Bernold, Kersten Mccall, Christina Fassbender, Elżbieta Gajewska, Philippe Benoit, Hansgeorg Schmeiser, Łukasz Długosz, Carlo Jans, Anne-Caterine Heinzmann, Antoni Wierzbiński, Pierre -Yves Artaud and Dejan Gavric.
Previous rising star winners
2017
Amy Gillen, Lorenzo Morrocchi, Katy Wherry
2016
Stephen Clark, Barbara Kortmann
2015
Amalia Tortajada Zanón
2014
Jade Bultitude, Niall O'Riordan, Albert Pae, Jessica Wilkes
2013
Elisabet Franch
2012
Aslihan And, Katerina Bachevska
2011
Marlene Verwey Cooper
2010
Charlotte Bletton
2009
Irina Stachinskaya
previous headjoint/instrument winners
2017 - Giulia Casa, Elsbeth Fager, Imogen Davey, Amy Gillen, Robin Graillot-Vuillecot, Caitlyn Lyerly, Amy-Jayne Milton
2016 - Stephen Clark, Amy Gillen, Valerie Henning, Axolile Hoza, Ingrid Neset, Lucas Martins Pedro, Robert de Vries
2015 - Elisabet Franch, Amy Gillen, Myles Roberts, Nkosana Gugulethu Soko, Niccolò Valerio
2014 - Adriana Ferreira, Niall O'Riordan, Ruta Vaytkute, Daniela Vilasi, Katy Wherry
2013 - Elisabet Franch, Marianna Zolnacz, Aleksandra Zvereva
2012 - Katerina Bachevska, Lorenzo Morrocchi, Niccolò Valerio, Luna Vigni
2011 - Aslihan And, Jade Bultitude, Klara Petrovich
2010 - Charlotte Bletton, Bobbi Blood, Lorenzo Gavanna, Ekaterina Nikitina
2009 - Merve Ablay, Jessica Wilkes
2008 - Vito Bergs, Rita D'Arcangelo, Marlene Verwey
2007 - Anna Stokes, Kristen Swain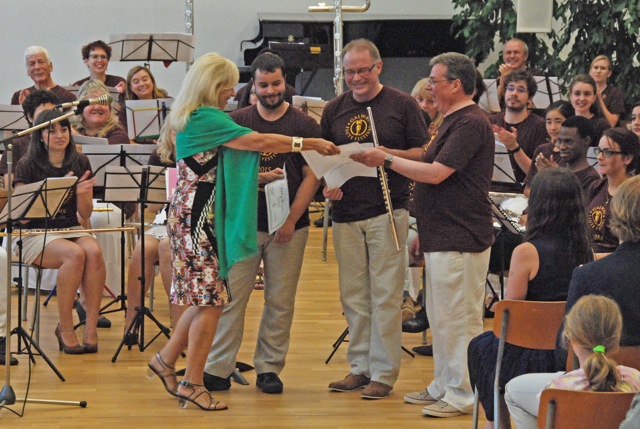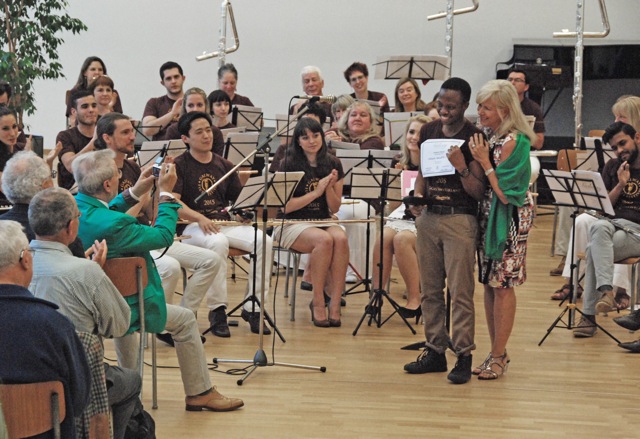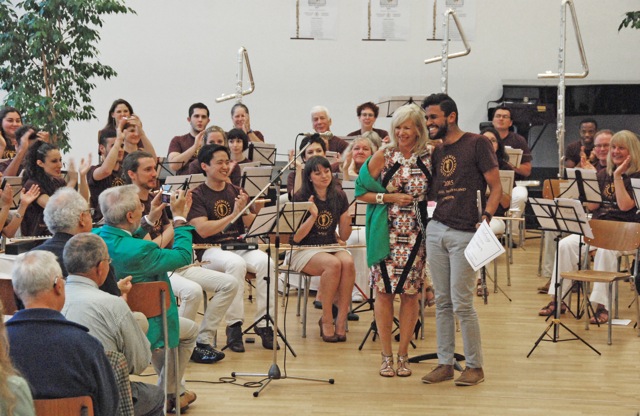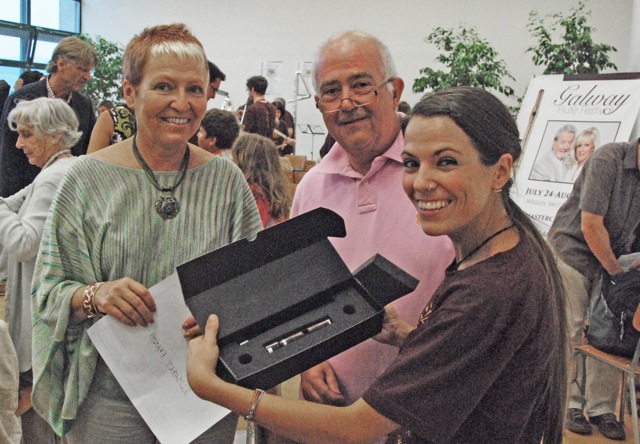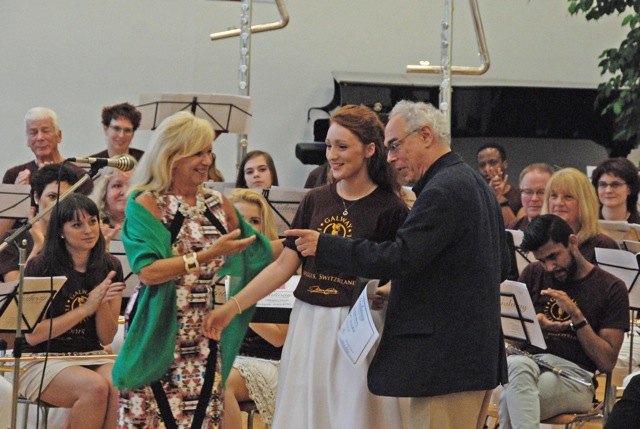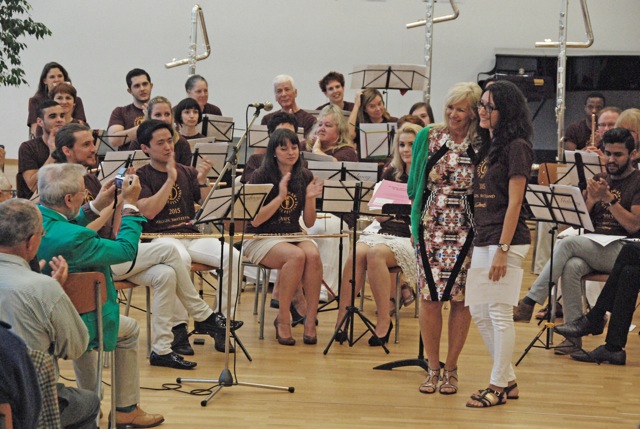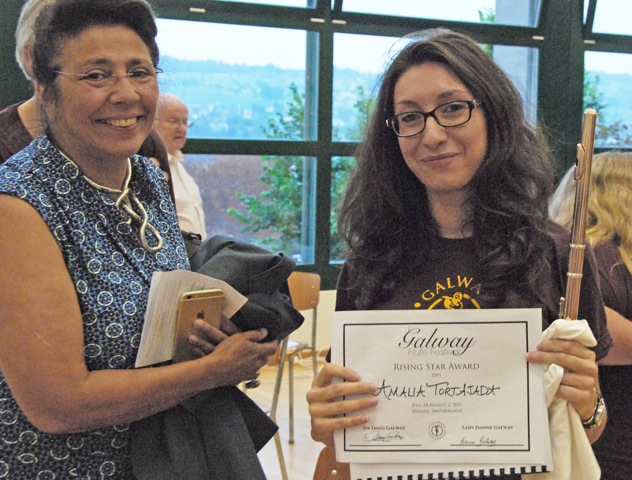 © FOTO HANS EGGERMANN LUZERN